Santa Teresa Gateway Rail Park
5001 Avenida Creel | Santa Teresa, NM 88008
P: 575-589-1129 | F: 575-589-1128
We are the Gateway to International Trade
with rail access to the four corners of the United States.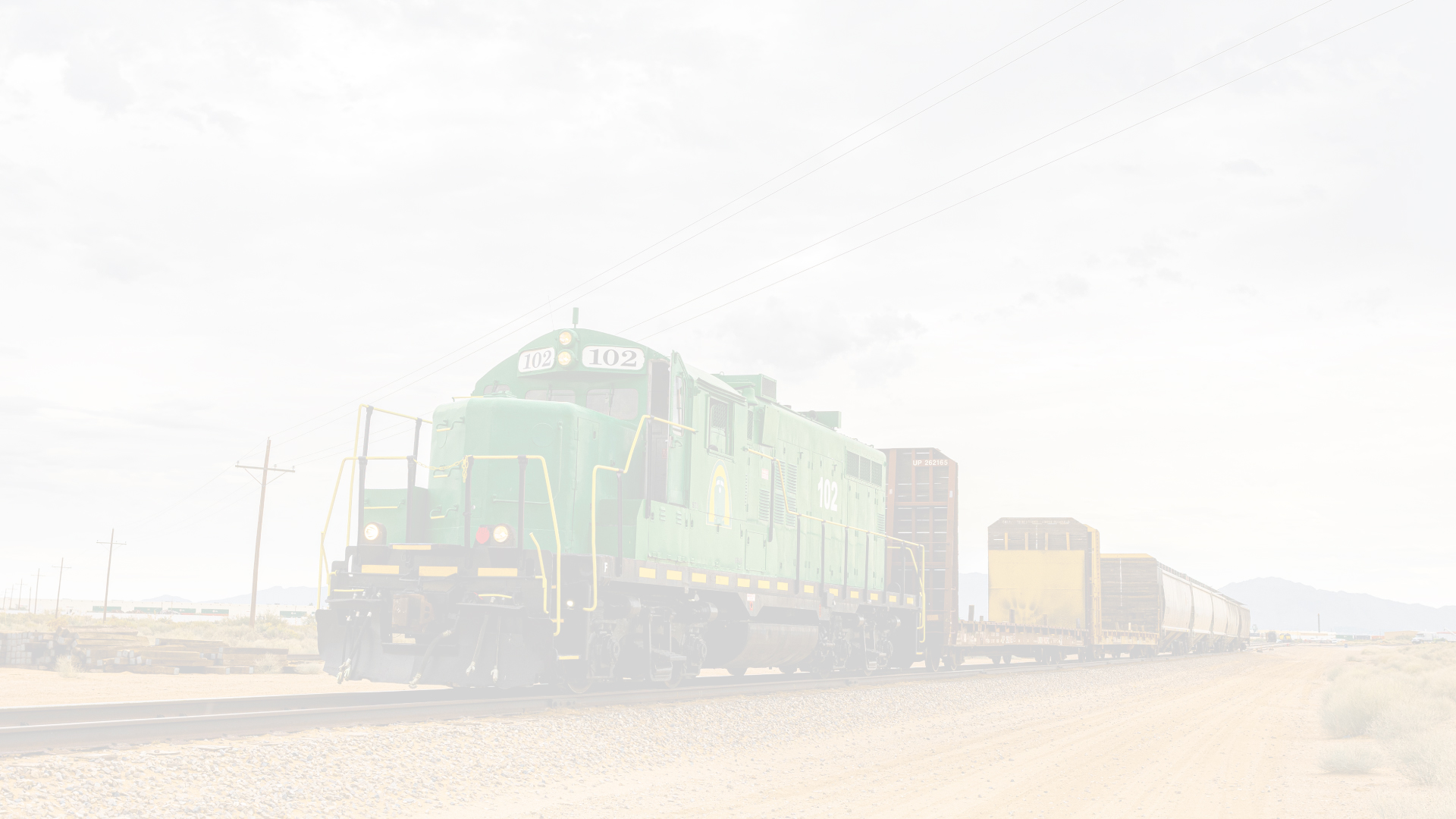 Santa Teresa Gateway Rail Park is a 1,300-acre, master-planned industrial development located in southern New Mexico with direct access to the Santa Teresa Port of Entry. The only commerce center connected to Union Pacific's Intermodal complex, we provide unique solutions for transporting commerce from the U.S. to Mexico and are positioned to be an inland logistical port for international trade entering the U.S. from overseas in Los Angeles.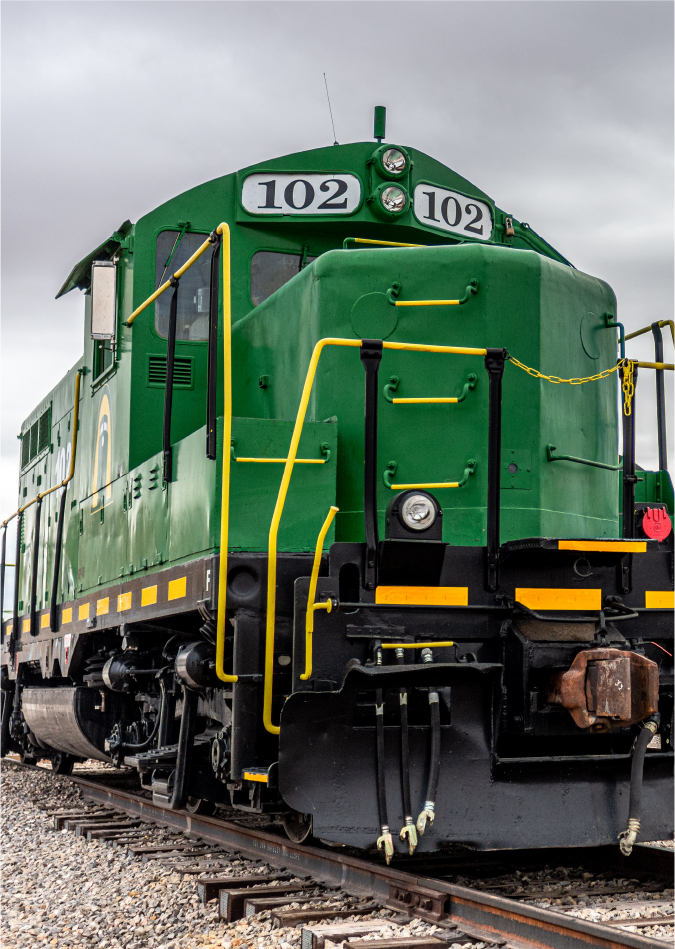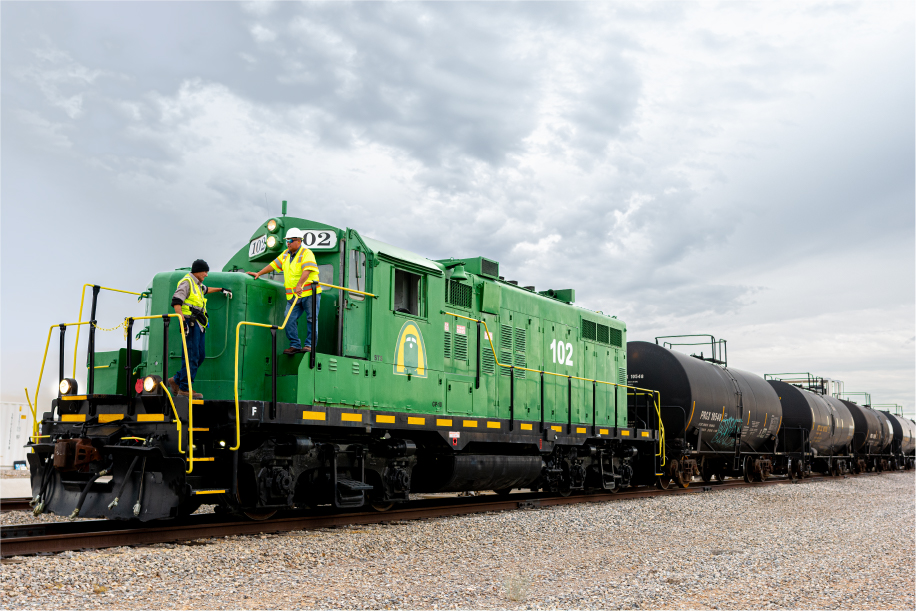 STRATEGIC BUSINESS SOLUTIONS
ADVANTAGES
The Santa Teresa Port of Entry directly connects the United States with the State of Chihuahua, Mexico and proximity to Sonora, Mex.
Rail served low cost land
Direct access to Union Pacific Intermodal Park with annual lift capacity of 225,000 units.

The ramp and fueling station sit on 2,200 Acres, nearly 12 miles long by one mile wide; Existing 74,000 feet of track with potential of exponential expansion.
INFRASTRUCTURE IN PLACE
Water, sewer, gas, electric & fiber optics are available
Major Highways I-10 and 1-25.
Pete Domenici and Industrial Drive concrete overlay under construction and will be completed in 2019.
Santa Teresa Jet Port
INFRASTRUCTURE
Expanding Santa Teresa Jet Port
Foreign Trade Zone in both intermodal and Bi National Industrial Park / HUB zone status
Major Highways I-10 & I-25
BI-NATIONAL COMMUNITY
A Bi-National Community Master Plan encompassing more than 70,000 acres was prepared by regional land owners and endorsed by the governors of New Mexico and Chihuahua
Santa Teresa is located at the convergence of two countries (U.S. and Mexico) and three states (New Mexico, Texas and Chihuahua)
EXPANDING ROUTES
Rail-served land is available next to UPRR Santa Teresa Intermodal Terminal with new routes serving Atlanta, Charlotte, N.C., and Lathrop, California.
EDUCATED WORKFORCE
One regional community college and two major universities are located within 45 minutes of Santa Teresa — Dona Ana Community College (9,800+ students), New Mexico State University (18,000+ students) and University of Texas at El Paso (22,600+ students)
Where being Overweight is good.
OVERWEIGHT FREIGHT ZONE
A twelve-mile designated Overweight Zone allows trucks entering from or into Mexico to carry up to 96,000 pounds of cargo instead of the normal 80,000 pounds
The Overweight Zone means companies can transport five truckloads for every six truckloads of the normal weight, saving time and transportation costs
EXPANDING COMMERCE
With 113 automotive manufacturing companies and three design centers, more people are employed by the automotive industry in Chihuahua than in any other Mexican state (131,000 employed in 2012)
Current Companies include: TPI composite, Foxconn, Expeditors International, ComScore, Georgia Pacific, Fed Ex Ground, Foxconn, Stanco Metal Products and many more.
Border Industrial Association