Walking Horse Railroad, LLC
132 Bridge Street  |  McMinnville, TN 37110
Phone: 931-473-4910  |  Fax: 931-473-7717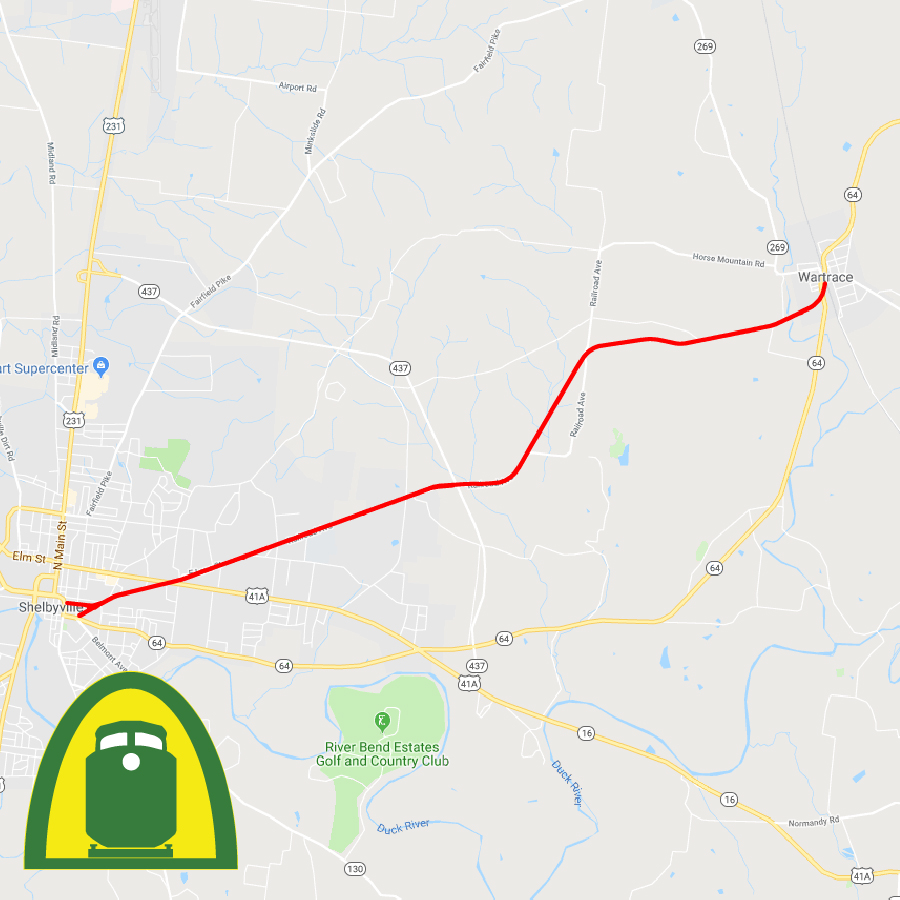 Walking Horse Railroad, LLC (WHRR)
The Walking Horse Railroad (reporting mark WHRR) is a 7.76-mile (12.49 km) short-line railroad that connects Shelbyville to CSX Transportation at Wartrace, Tennessee, United States. It operates over a branch line completed in 1853 by the Nashville and Chattanooga Railroad, a Louisville and Nashville Railroad predecessor.
After the Seaboard System Railroad abandoned the line in May 1985, the Bedford Railroad Authority (of Bedford County) bought the line and designated the Walking Horse and Eastern Railroad to operate it.  In 2019, Walking Horse Railroad, LLC (owned by Ironhorse Resources, Inc.) acquired the operating rights of this branch line.
The WHRR provides freight service for various commodities including, Soybean Oil, Molasses, Plastics and railcar storage.  WHRR additionally provides railcar storage, team track opportunities, and industrial development real estate solutions.